Krone Engineered Biosystems Building
Our lab is located in the Krone Engineered Biosystems Building (EBB), a new facility that is organized around collaborative research neighborhoods.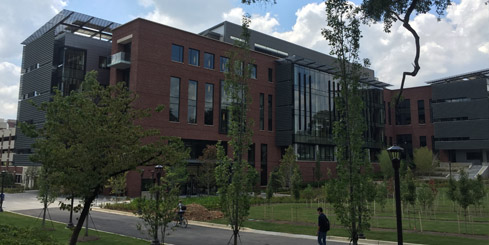 Dry lab
With half a dozen mac and linux workstations, multiple white boards, nice views, and a comfy beanbag – it's a great place for serious fun.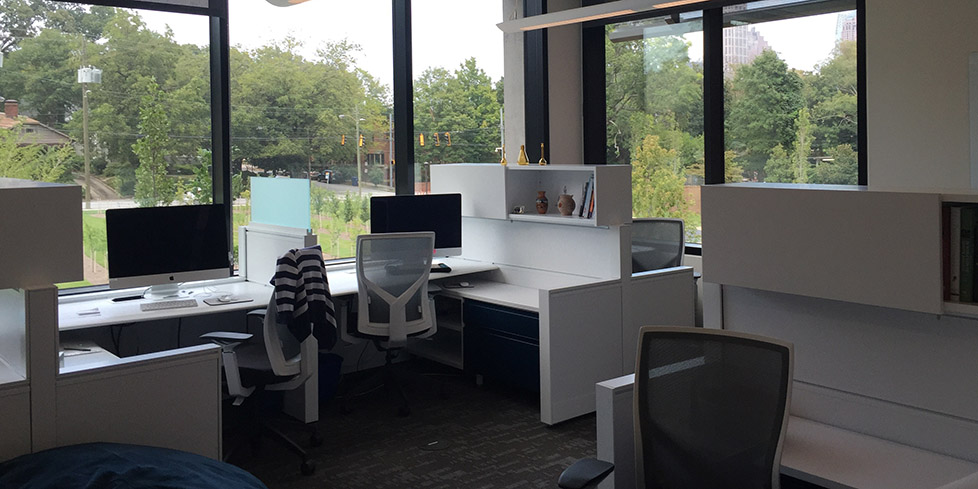 Computational resources
As members for the Partnership for an Advanced Computing Environment, we have access to the computational power of the >800 CPU BioCluster.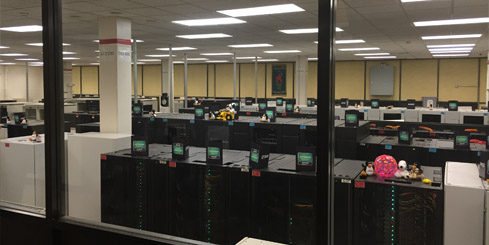 Wet lab
Outfitted with all the tools needed for sample preparation, our wet lab space is adjacent to the Paaby Lab.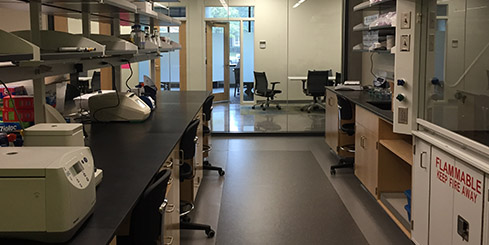 Visit us
Come visit us at 950 Atlantic Drive in Atlanta, Georgia. We can be found on the second floor of EBB (rooms 2101, 2103, and 2108).